Whats new
February 17, 2017
Courier costs were increased late last year, and need to pass these on as our old tickets are expiring. On New Zealand plant orders the charges are $9.50 per small carton (about 20-30 plants) and $16 per larger carton. Rural surcharge is $4.
Tillandsia Cheeky Boy back in stock.
March 5, 2016
Added new tillandsias to sales page:
Tillandsia No Animosity - new Anwyl hybrid, T. audrieuxii x macdougallii.

Tillandsia montana - in the same group as T. stricta.

Tillandsia seideliana - another in the T. stricta group
Tillandsia ionantha Mexico back in stock.
March 1, 2016
Added new tillandsias to sales page:
Tillandsia Peter J - type A, hardy old hybrid T. stricta x aeranthos
Tillandsia Medusa's Curse - type A hybrid back in stock T. baileyi x caput-medusae
Tillandsia tenuifolia Argentina - Type B wild collected seed.
Tillandsia recurvifolia Paraguay back in stock.

November 8, 2012 (updated March 11, 2016)
We have been sidetracked recently, publishing in the USA and New Zealand my wife's humourous and racy little book of "Kick-Arse Poetry." Its well worth a look - even has its own website and Facebook page! Just click on the elephant (or the gorilla) and all will be revealed! UPDATE.... she's written another one! Slightly larger this time....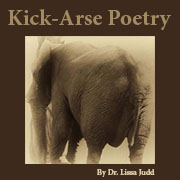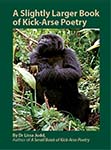 enjoy!
page updated: February 17, 2017