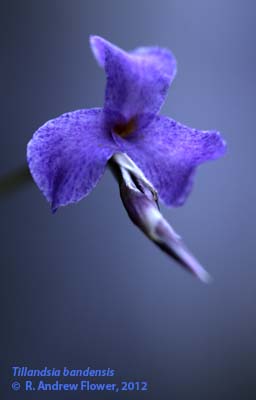 We are a small plant nursery specializing in the production of tillandsias from seed. Our nursery is at Pukerua Bay, near Wellington, in New Zealand.
The "How to buy" menu item sets out our basic trading practices, and covers both the local market and sales to other countries.
As well as an extensive coverage of tillandsia cultivation, over the next few months we will be rebuilding our tillandsia gallery that has images and comments on a wide range of tillandsias and some other species - not all of them available in this country. Pictures have been taken here, overseas nurseries and in habitat
.
If you have any questions, you are welcome to email us or phone (04) 2399-659 or 0274 416957
Some web browsers (Google Chrome eg.) don't like our email link - if so, type sales@anwyl.com into your mail sending program!
Legal Stuff
We are happy to have individuals browsing our web site for their own pleasure, and we are happy for other sites to include a link to our homepage www.anwyl.com if they wish. What we ask is that you do not use our photographs or articles directly on any public forum without asking us first. Please do not embed direct links to any of our pictures or articles on another web or message board, and please don't copy them in any other publication - you may refer to our site if you want to, and if people are interested they will come and look for themselves. Thanks.
Anwyl Bromeliads, PO Box 57-021 Mana, Porirua 5247, New Zealand.
page updated January 1, 2017