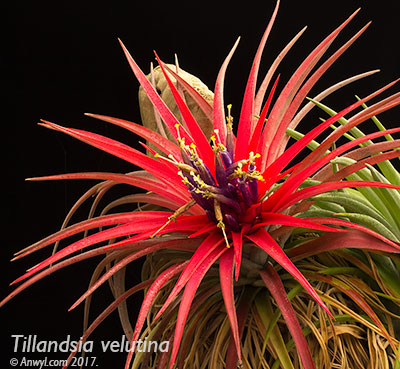 We are a small plant nursery specialising in the production of tillandsias (air-plants) from seed. We are in Pukerua Bay, near Wellington, in New Zealand.
PO Box 57021 Mana, Porirua 5247, New Zealand. Nursery at 468 State Highway One, Pukerua Bay - visits by appointment. You can email us here or phone 0274 416 957.
Most of the plants we sell are near to flowering size; If they are younger we will advise the size supplied. We courier them either bare-rooted or glued to a small piece of wood, depending on how they are grown in the nursery.
If you have a preference for plants either bare root or mounted on wood, tell us in the comments section when you order or email us.
How to Pay
Our shopping cart records only what products you buy, not credit card details. You have the option of credit card or bank deposit method, then we will email you a nursery invoice that has our bank number on it for direct credit or if you chose credit card we will also send you an invoice from PayPal with a link to their site for you to make the payment. You do not have to be a member of PayPal to do this, just enter your card details on their secure site using the link in the invoice.